The weather is getting cooler, leaves are changing, and businesses are in a mad rush to finish the year strong before everyone leaves on holiday plans. It must be Q4! For L&D teams, one of the most critical "end-of-year" tasks is goal setting: determining how to improve your training content and processes to better support next year's roadmap.
In order to identify areas of improvement and set 2024 training goals, you must first determine the effectiveness of this year's training. That means 1-on-1 meetings, spreadsheets, long chains of importing and exporting content, and trying to link together unique data points from each team.
It's a complicated process—but it doesn't have to be.
Evaluating training with current tools
Proper evaluation of your training's impact begins with collecting, analyzing, and reporting patterns in your training data. This makes sense in theory, yet sifting through the a year's worth of information can be daunting. The volume and complexity can be overwhelming, especially when considering how manual the process is due to limitations of current learning tools.
The standard process of measuring training's impact looks something like this: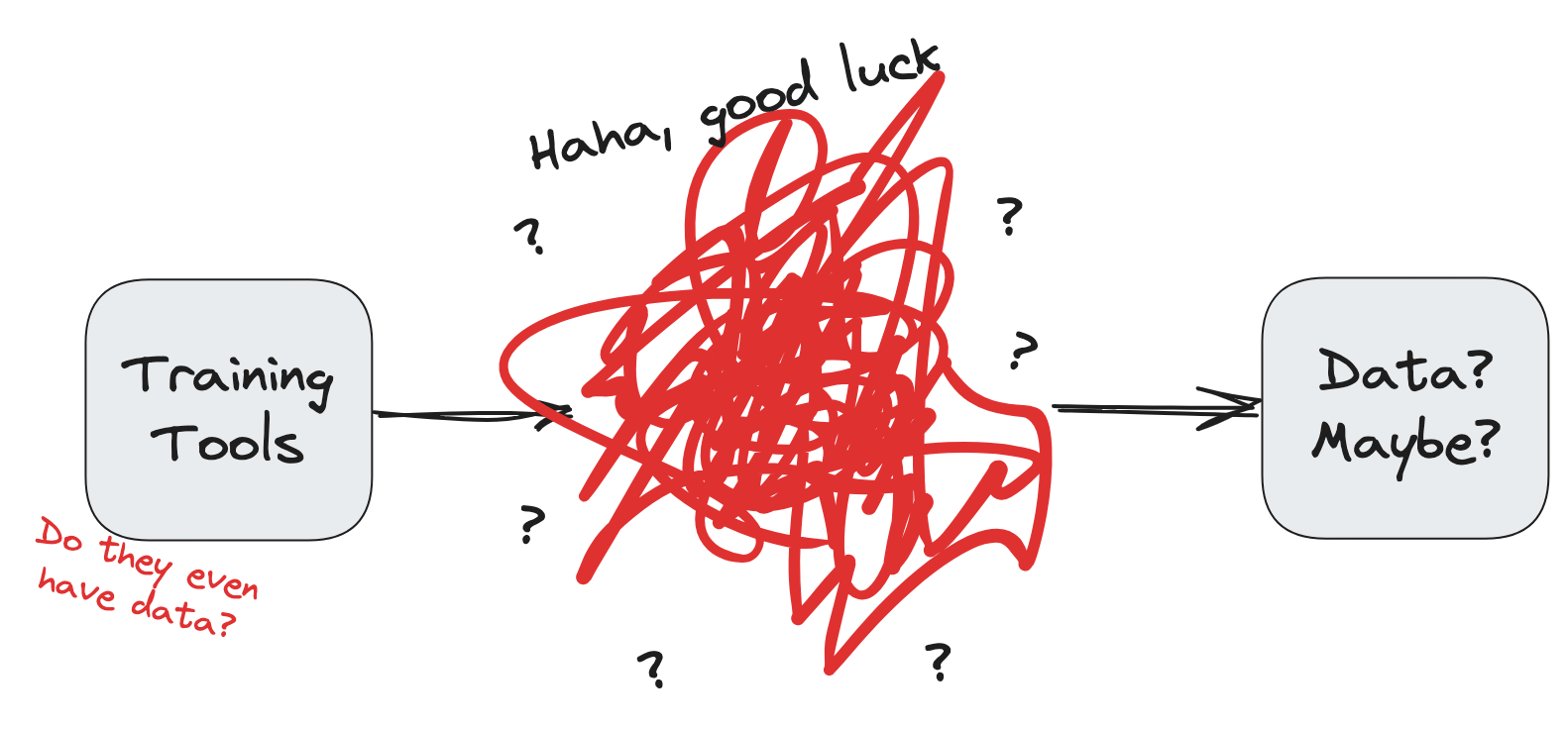 In addition, the three most common data points in current learning systems are:
Completion rates

Pass/fail/quiz score

Amount of time someone trained
Critical context is missing, forcing L&D departments to operate blind. Even for the lucky few that overlay their training infrastructure with 3rd-party data tools, visualizing trends and identifying issues is a complicated, error-prone, time-consuming process.
At Basewell, we believe teams should have zero friction to accessing their essential training data—not to mention that data should be clearly presented, actionable, contextually-relevant, and real-time.
For those reasons, we're proud to announce the next update to our training data algorithm with trainee analytics.
Evaluating training with Basewell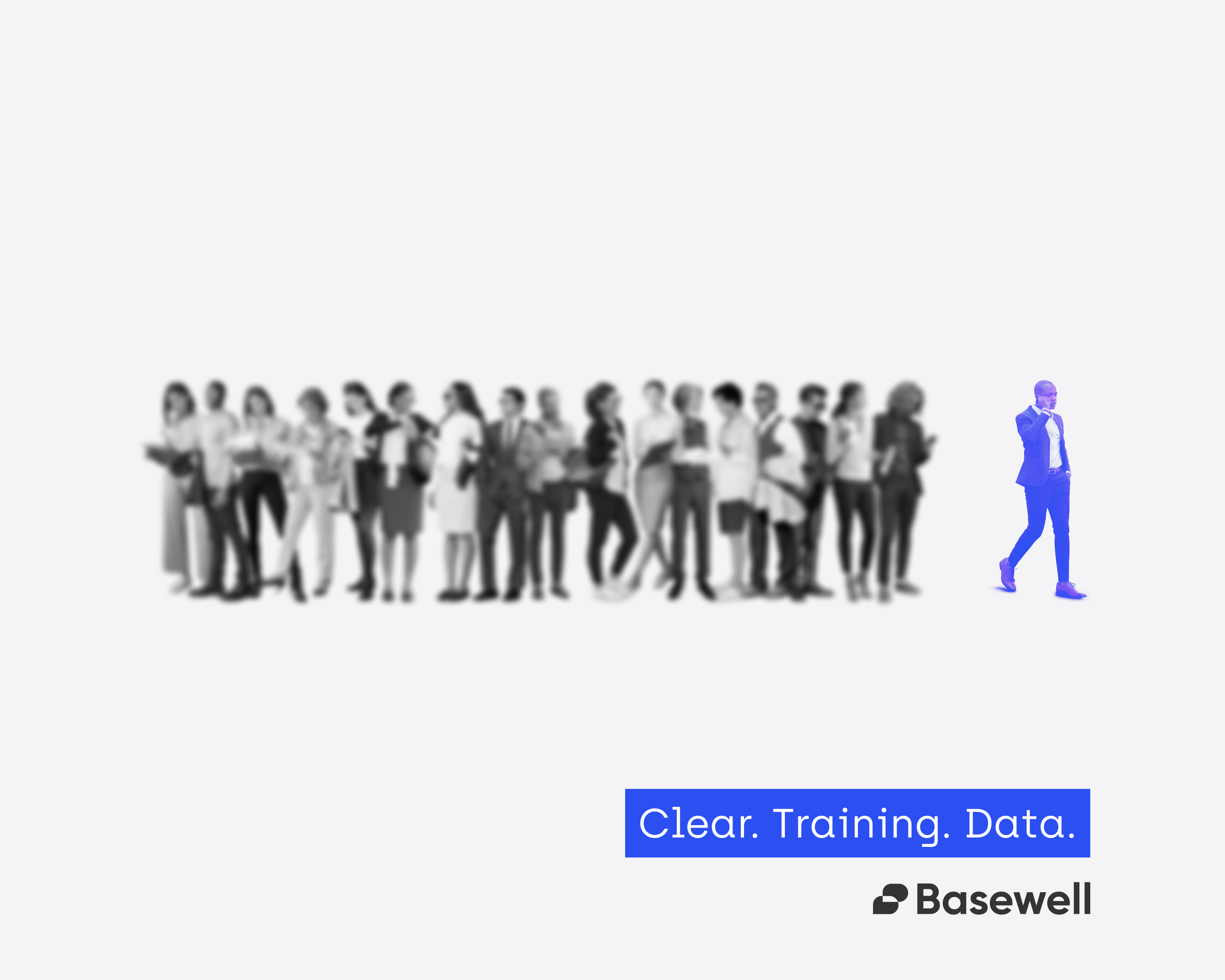 Basewell exists to solve one problem: eliminating the inefficiency and waste caused by undertrained and disengaged employees. After all, people are worth supporting. We believe they should be supported well (which can't happen without context around what's working, what's not, and why).
Clarity on those trends is expressed in the clarity of Basewell data. At a glance and in 3 clicks or less you can identify:
When training comprehension was positively/negatively impacted

Who specifically led to the increase/decrease in company comprehension

Which coursework specifically caused the impact
"Data is critical to a company's success. Shouldn't it also be the backbone of your training tools?"
Imagine if every person at your company had context around their strengths and weaknesses, and your training content was proven to be effective—or not—at supporting teams and achieving goals? Now what if that data was collected, measured, compiled, and reported without any additional manual work on your end?
That's not a pipe dream, it's just Basewell. Admins can effortlessly view trainee activity, comprehension, and engagement data without ever leaving their Basewell workspace.
---
In the age of AI-driven, hyper-personalized tech, data around how people learn and produce is no longer just convenient—it's essential. Eliminating friction, confusion, and ambiguity with this information is at the core of everything we do.
We're so excited about this important next step to achieving that goal, and can't wait to show you what's next. Trainee analytics is available across all Basewell plans, so log-in today or start for free to see how Basewell can help maximize productivity, reduce waste, and cultivate high-performing teams.